The goal of the Angel Share program is
helping each family or preschool find a
cause that will engage and inspire their
own children or students. We work with
families and other preschools to help
them find others in need of help, or if they
already have a project or cause in mind,
we give them some ideas on how to get
their own fundraising started. Here's a
current list of projects that my daughter's
school is working on or planning for
the coming year:
> Project Laura C. Saunders - For the 2010-2011 and 2011-2012, Angel Share will be working hard to help out an elementary school in Homestead, Florida.  Laura C. Saunders Elementary has more students who come from homes below our current poverty level than almost any other Miami-Dade school.  The need is so great at this particular school that we couldn't resist the opportunity to help out.  We were greatly inspired by their current school principal, Denise Ferrarone, her fantastic team of staff and teachers and their fierce dedication to the students at Laura Saunders.  In the 2010-11 school year, Angel Share raised almost $7000 in cash and donations for the school and have decided to continue our efforts for this school year.
Read Article from Community New South Miami (PDF)

> Project CHARLEE
For the 2009-2010 school year, Concordia Lutheran has decided to support a wonderful organization, CHARLEE, (Children Have All Rights: Legal, Educational and Emotional) a private not-for-profit agency that cares for approximately 800 children ages 0-23 years old in Miami-Dade County who have been placed in foster care due to abuse, abandonment and neglect. Our Angel Share team has a number of fundraising activities planned to help raise much needed funds and collect a number of items to help these children in need.
If you would to join us at any of the activities or volunteer, please email us at aimee@angelshare.us.

> Project RCMA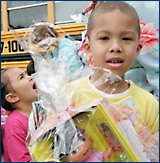 Our first official Angel Share project was helping the children from the Redlands Christian Migrant Association. - a non-profit organization chartered in 1965 providing childcare, education and support services to 6,000 children of migrant and poor rural families in 20 Florida counties. In the Spring of 2009, Concordia Lutheran School raised $400 and collected more than 450 books and toys for the children of RCMA. They are also occasionally in need of specific items such as sofas or exercise equipment. For a current list of specific needs, log on to the Angel Share's Global Facebook page or contact Raquel at raquell@rcma.org.

Learn more about how you can help the children of RCMA. http://www.rcma.org/help.asp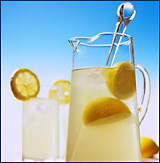 > Project Lemonade Stand Entrepreneur Challenge
Who doesn't like a nice cold glass of lemonade on a hot day? The Kindergarten class at Concordia Lutheran School in Miami will kick off their Lemonade Stand Entrepreneur Challenge in the fall of 2009. Teacher and parents will challenge students to think about location, marketing, advertising and goal setting when deciding where and when to set up their own lemonade stand. Teams of 3 will set out to host the most successful lemonade stand one Saturday a month for three months. The most successful team will be recognized at the end of the challenge with a exciting surprise while all teams will be recognized for their efforts. All proceeds from each lemonade sale will benefit children and families in need.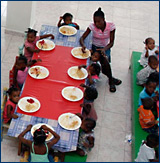 > Project Village of Vision for Haiti
Haiti is the poorest country in the Western Hemisphere, a country where more than 50% are unemployed, and 65% cannot read or write. The majority of the population cannot get safe drinking water, education, medical care, or sufficient food for their families. Village of Vision for Haiti Foundation began with the idea that changing the life of one person is the first step toward making the world a better place for everyone.

For only $30 a month, one child and their family in Haiti can receive safe, clean water to drink for the first time, a school to go to, nutritious food and health care, family assistance and much, much more. For more information on how to support this organiation please check out: http://www.vvhf.org/index.html

> Simple Fundraising Ideas for your child or students:
Organize an "-a-thon" at your school for the children. Help get them excited about jumping, treking, riding or jogging for fun and to raise money for kids in need! Have your child ask for sponsorship from neighbors, church members, family and friends.
Have a garage sale, making your child give up some of his old cloths, toys and/or books.
Collect toys, book or children's cloths for a local charity who needs those type of donations. Take the kids with you when you distribute the items so they can see first hand the benefit of our kindness.
Bake sales never fail. Make sure to have parents make home-baked items as they always seem to be the big sellers.
See if any local businesses would be willing to donate something you can raffle, like a TV or gift certificates. Make some simple raffle tickets on your computer and sell them for $1 or $5 to friends and family.
Host a live or silent auction with donated items. Items made by the children always seem to generate much excitement and more importantly bidding!